This piece assesses hair transplant before and after for female. Also included are some possible health complications and recommended alternatives to hair transplantation.
The physical, social and psychological effects of hair loss, is more felt by women than men. This is because most women pay close attention to how they look and appear to others.
A solution to this condition, gradually gaining acceptance amongst women, is hair transplantation.
If you're planning to invest in a hair transplant cosmetic surgery, we recommend you check out this article – hair transplant after 10 years. It contains a detailed copy on what to expect after 10 years of surgery.
HOW FEMALE HAIR TRANSPLANTATION WORKS
Hair transplantation, simply involves transplanting healthy grafts.
Grafts are healthy hair skin. They are gotten from donor areas and transplanted on recipient areas.
Donor areas are located at the back of the scalp. This is because they contain a lot of healthy thick hair.
Recipient areas are parts of the scalp where hair loss is prevalent.
After a successful transplant, the grafts heals. When this occurs, it would produce new hair. Thus, covering up bald areas.
Hair Transplant Female Before And After Pictures
Ever since its inception in 1897, hair transplantation has improved, tremendously. This improvement,  is closely linked to the development in science and technology.
Found below are some of the best transformations recorded after a successful hair transplantation.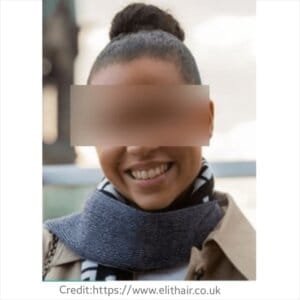 ARE TRANSPLANTED HAIRS PERMANENT?
Hair transplantation is meant to be and seen as a permanent solutions to hair loss. No woman goes through this procedure with the thought of having another.
Based on my little findings, there Is no definite answer to that question.
However, this piece looks into that topic and tries to provide reasons why it may not permanent.
Female Hair Transplant Side Effects
Despite the improvements made in hair transplantation over the years. It is still not perfect.
Hair transplantation is a surgical procedure. And just like other surgical procedures, it is prone to complications.
Let's look at some possible complications of this surgical procedure.
Excessive bleeding and Injuries after surgery: Experiencing minimal bleeding after a successful hair transplant surgery,  is common.
Excessive bleeding on the other hand is not.
Excessive bleeding from donor or recipient areas are bound to occur if this procedure;
Is carried out by unexperienced and unqualified surgeons.
The scalp is injured during surgery.
Donor and recipient areas are not given enough attention after surgery.
If this is left untreated,  infections may occur.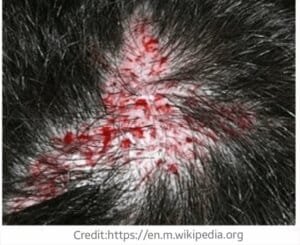 Infections: This could occur when donor and recipient areas are not given enough attention after surgery. Infections can also occur when Injuries during surgery are not treated.
Numbness of the scalp: This is a situation whereby the scalp looses its ability to sense stimulus.
Patients have reported have a numb scalp after this procedure. This may be temporary or permanent.
Itching: The scalp might become itchy after hair transplantation. This has also been reported by a number if patients.
It might be the aftermath of an infection.
Itching experienced may be temporary or permanent.
RECOMMENDED ALTERNATIVES TO HAIR TRANSPLANTATION
If you've had the opportunity to read this article on why I believe transplanted hair are not permanent. And the list of complications above.
You might agree with me that the section above containing pictures, showing hair transplant, before and after for females, is not as wonderful as it seems.
This is the reason why I've put together the list of products below.
The products below are off great quality, relatively cheap and safe.
Hair Regrowth Kit: This kit contains two amazing hair restoration products:
This spray is designed to crush all conditions that may lead to hair loss, and it also increases the rate of hair growth.
This sprays also helps fight dandruff and keeps the hair moist.
Derma roller: This  is a manual device.  It contains  a number of micro needles.
These micro needles are designed to penetrate into the skin.
When this happens,  the stimulation and production of collagen , is initiated. Collagen plays a very important role in hair growth, amongst others.
Derma rollers are also effective solutions to stretch marks, acne scars and wrinkles.
Results from a research conducted. Shows that the use of this device can boost collagen production by 400%.
You can easily purchase the hair regrowth kit from our online store.
Women's Rogaine 5% Minoxidil foam: This is one of a few products for hair loss approved by the USA food and drug administration.
This product has been proven through this research,  to be very effective in dealing with hair loss and promoting hair growth.
You can, easily purchase this product from this online store.
Keranique Hair Regrowth Treatment:This product is designed, specifically for women.
Keranique is designed to deal with hair loss and also promote hair growth.
You can, easily purchase this product from this online store.