If you want to know more about how to make your skin glow naturally at home.
I've compiled for you a few simple steps that can help you achieve a radiant complexion without the need for expensive treatments or products.
Achieve a natural, radiant glow from the comfort of your home with these easy steps.
Having healthy, glowing skin is not only a great way to feel better about yourself, but it can also make you look younger and feel better in your skin.
It also doesn't have to be expensive or high-maintenance.
PRO TIPS TO FOLLOW FOR EFFECTIVE SKIN GLOW
Dehydration can leave the skin looking dull and dry, so make sure to stay hydrated throughout the day.
You have to understand that according to a medical expert.
The recommended daily intake of water for adults is eight 8-ounce glasses.
After ensuring your body is hydrated, it's also essential to nourish your skin from the outside.
Use a gentle, hydrating cleanser that's appropriate for your skin type to wash your face.
Regularly exfoliating will help keep your skin healthy, too.
Exfoliation helps remove old skin cells and opens up the pores so that your skin can breathe and release toxins and other impurities.
Use an exfoliating product that suits your skin type, and do not exfoliate more than twice a week.
Look for natural skin care products with jojoba oil, rose hip oil, or a combination of ingredients such as green tea and almond oil.
Which are known to help improve skin tone and reduce signs of aging.
IS VITAMIN SUPPLEMENTATION BENEFICIAL FOR SKIN HEALTH?
Studies have shown that certain vitamins can help improve the appearance and health of the skin.
Vitamin A, for example, is known to help reduce wrinkles and improve skin elasticity.
While vitamin C is a powerful antioxidant that can help protect skin from environmental damage.
Also, vitamin E is beneficial for skin health, as it helps to reduce inflammation and protect against sun damage.
Supplementing these vitamins can help improve the overall health and appearance of the skin.
So, therefore, by following these simple steps, you can give a solution to "how to make your skin glow naturally at home" effectively.
With a healthy diet, good hydration, and a regular skincare routine, you will be able to enjoy long-lasting, glowing skin.
OTHER USEFUL PRODUCTS THAT SHOULD NOT BE OVERLOOKED
This product provides intense hydration and nourishment with natural ingredients.
Such as snail mucin, which helps to stimulate collagen production and improve skin elasticity.
Its natural ingredients work together to deeply nourish and hydrate the skin, leaving it feeling soft, supple, and looking radiant.
Collagen Snail Serum can be purchased from the Skinol Cosmetics online store.
This remarkable soap helps to reduce wrinkles, fine lines, and other signs of aging, leaving you with a glowing, youthful complexion.
Moreover, scientifically proven to boost collagen production in the skin.
Collagen Egg Soap can be purchased at a discounted rate here at Skinol Cosmetics Online Store.
3) Skin Glow Herbal Tea
Experience the natural power of herbs to help you lead a healthier lifestyle by indulging in a cup of Glow Herbal Tea.
This unique blend of herbs, is designed to give you the energy and vitality you need to live your best life.
Finally, Purchase this herbal tea at Skinol Cosmetics Online Store.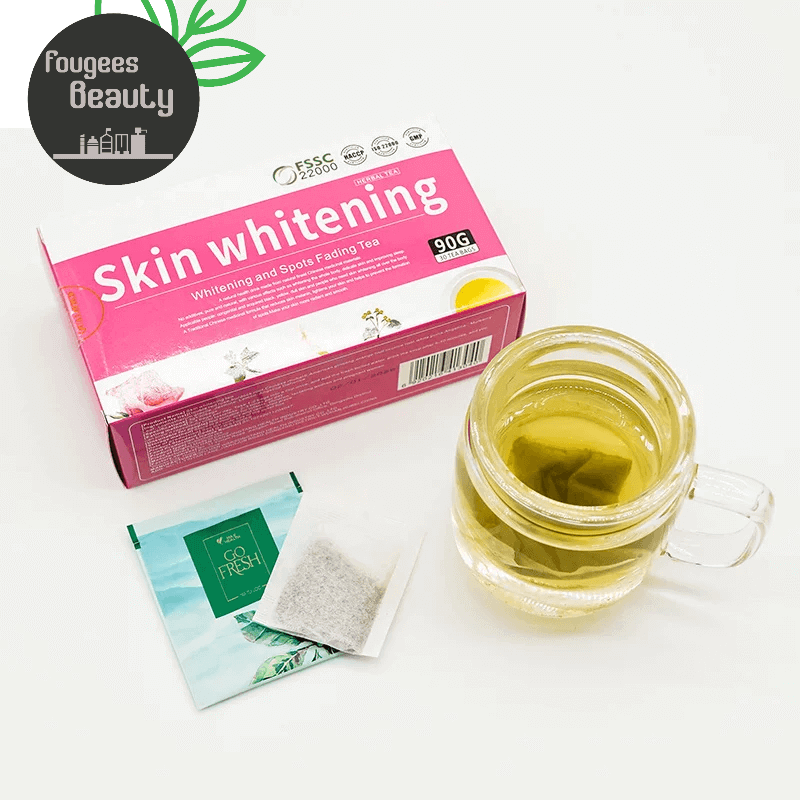 Surely, you will get the right answer to the trending question. "how to make your skin glow naturally at home".To know more read through this article.