Sugaring hair removal is one of many methods of removing unwanted body hair.
But, what is sugaring hair removal? Is this method effective?
How much does it cost?
Answers to these and many other questions will be provided in this piece.
WHAT IS SUGARING HAIR REMOVAL?
Sugaring hair removal involves the use of a " Paste," which looks like a " Gel or Melted candy."
This paste is used to remove unwanted body hair.
This Gel like paste is made using a procedure of combining;
• Sugar.
• Lemon juice.
• Water.
This method targets hair removal from the roots.
And is suitable for all body parts.
During this procedure:
• Areas with unwanted hair are cleaned and pat dry.
• Then, a powdery substance is applied.
This is simply to create a " Barrier," between the skin and the paste-like gel.
• The paste is then applied to the unwanted hair.
But, in the " Opposite direction of hair growth."
PASTE IS APPLIED IN THE OPPOSITE DIRECTION.
• After a minute or two. The applied paste is pulled off.
This is done from the direction of the hair growth.
Depending on your pain tolerance. This procedure may or may not be painful.
Sugaring hair removal can be done;
• In a clinic under a trained technician.
• By you in the comfort of your home.
IS THE SUGARING HAIR REMOVAL PERMANENT?
No, this procedure is not a permanent solution for getting rid of unwanted hair.
Although this method removes unwanted hair from the roots.
The hair follicles are still very much active.
Thus, hair growth should be expected within 3 to 4 weeks.
But, it is believed that after continuous and consistent use.
The hair follicles might be destroyed.
Thus, future hair growth is prevented.
COST OF A SUGARING HAIR REMOVAL
The cost of a sugaring hair removal is dependent on;
• The body part with unwanted hair.
• The quantity of unwanted hair.
• Number of sessions and clinics visited.
According to information from, " Sugaring Los Angeles:"
• Sugaring hair removal for toes costs, " $19."
• For full legs. This procedure would cost, " $145."
EFFECTIVE ALTERNATIVES TO THE SUGARING HAIR REMOVAL
The products recommended in this section;
• Are very effective in removing hair from the roots.
• Carry out hair removal, " Painlessly, instantly, and gently."
• Offers a somewhat permanent solution to unwanted hair growth.
• Are relatively cheaper and easy to use.
For more information regarding any of the products/procedures below. Kindly, click the link to the online store.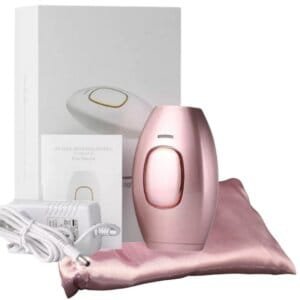 You can purchase this product from the skinol Cosmetics online store.
This kit is available for purchase at the Skinol Cosmetics online store.
This can be ordered from this online store.
HOW TO MAKE A SUGARING HAIR REMOVAL GEL
Just in case you intend to give this method a trial.
I have listed below, the process of making a sugaring gel.
• In a heavy pot or saucepan. Combine 2 cups of white sugar, juice from two lemons, and 3 tablespoons of water.
• Heat up the mixture on low to high heat until it boils.
• After it boils, decrease the heat further and allow it to simmer for a maximum of 30 minutes.
Or this should be done until the mixture thickens.
• After that, allow cooling for a minimum of 35 minutes or more minutes.
• Once the gel is at room temperature, you can apply it.
• If your end product turns out too thick. Just add a tablespoon of water, then heat up, slightly.
Then allow to cool down before applying.
SIDE EFFECTS OF THE SUGARING HAIR REMOVAL
Although this procedure should be safe,
The following side effects may occur:
• Skin might become red, accompanied by itchiness.
• On rare occasions, your skin might develop rashes or bumps.
In conclusion, ensure to carry out an allergy test and make further inquiries before undergoing this procedure.
And before you go.
Kindly, check out the products above: Then come thank me later.
And please subscribe to our newsletter to get more skin care tips.