Scars are the results of wounds or operations, they can come from acne, pregnancy, surgery and so much more. Typically, they are unavoidable. While some people are unconcerned with their scars, others dislike the way they feel and wish they could completely remove them. In this post, we will talking about the best 10 scar removal creams.
Creams For Scars
Scar creams are products with active ingredients that can lessen and lighten the appearance of scars on the body. They take on many forms. Some, nonetheless, are superior to others.
Not all scar creams work for everyone due to the variety of skin types. The top scar creams are selected using clinical testing, user feedback, cost, and ingredient information.
How do you pick the best scar cream for your skin?
Speak to a physician:

It is vital to do this so that you can make informed decisions to protect your skin from adverse effects.

Examine the components

: According to experts, there are specific elements you should look for when selecting the best scar cream, like onion extract, silicon, allicin, vitamin A, and vitamin E, among others.
Additionally, carefully examining the contents enables you to determine whether you are allergic to any of the ingredients used in the cream's production.
Customer testimonials

: This also points you in the right direction. What people say about a product can reveal whether it is a good one.
The top 10 scar removal creams are listed here to assist you in making the best decision for your skin.
This cream deeply hydrates your skin and lessens scarring's visible effects. It  weakens microgrooves and edema while firming, exfoliating, and rejuvenating the skin. This successfully encourages the manufacture of collagen protein and the rebirth of the skin. Additionally, it enables skin to restore its colour and suppleness as well as conceal old scars.
Among other things, it contains snail secretion, sodium hyaluronate, and allantoin.
This cream has been clinically shown to significantly improve the scars' texture, colour, and look. It is advised for both fresh and existing scars. It includes important components including methylparaben, lecithin, and onion bulb extracts, among others.
Mederma Advanced Scar Gel penetrates beneath the skin's surface using a special triple action formulation. Although it is simple to apply, it does not lessen the look of hypopigmentation.
This mixture has components that give the skin a healthy appearance while improving the texture and state of scars.
Recutita, sodium benzoate, onion bulb extracts, thyme extract, and other substances are used in this formula. It has been proven to be effective on both fresh and old scars. Apply generous amounts of Cicatricure Scar Gel on recent scars 4 times each day for 8 weeks. Apply it to older scars three times a day for three to six months.
This medicine is used to treat hypertrophic and keloids caused by burns, surgery, and other operations. It is simple to use and even appropriate for children. The look of scars is said to be softened, diminished, and smoothed by the product. Silicon dioxide and polysiloxanes, among other things, are the active components.
It is effective, clear, and water-resistant. Use this two times each day.
The elements in this mixture include panthenol, glycerin, extracts from onion bulbs, and allantoin. Additionally, it substantially improves the look of sunburns, tattoos, and scars that are discoloured and lumpy.
Use it two to three times each day for optimal effects. It is vegan and cruelty-free, however it takes longer to see benefits.
Mederma for Kids is a fantastic scar cream for kids. By increasing collagen production and moisturising the skin, it reduces scarring. It uses the active component allantoin to lessen itchiness, irritation, and dryness, and is safe and suited for children.
For children, it should be used three times each day.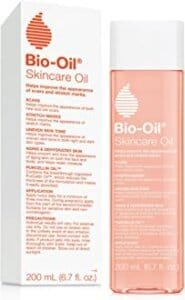 Clinical trials have shown that this substance can aid in the healing of wounds, surgeries, and even pregnancy-related scars. It is loaded with beneficial components including sunflower oil, lavender oil, vitamin A, and E that support collagen development, aid in scar healing, and improve skin elasticity.
Bio oil is safe to use while pregnant and helps to correct uneven skin tones.
This gel is the perfect moisturizer for sensitive skin because it contains mulberry, cucumber, and thyme. Scarring and skin discoloration are reduced. The phyto-corrective gel has anti-inflammatory characteristics and is effective for all skin types. Use twice daily along with a moisturiser and sunscreen for optimum results.
A fantastic product that reduces scars and discolouration is Terez and Honor scar removal gel. It is waterproof, odourless, and safe for use on children's delicate skin. Among other things, silicon oil and peppermint oil are two of the main components of this innovative silicone gel.
The scar removal gel is excellent for treating burns as well as keloid and hypertrophic scars. It is applicable, contains silicone, works well under makeup, and is simple to use. It is regarded as one of the best scar treatments that can be used at home.
A takeaway
Here are the top 10 scar removal creams that are tested and trusted to improve the appearance of whatever scars you might have. It is important to be careful while choosing a scar cream. If you are unsure, it would be a great idea to ask a doctor because this would save you time and money in the long run.